TruSwing™
Train Your Swing with Game-changing Metrics
Use TruSwing golf swing sensor metrics to see how your mechanics affect ball flight and shot results
Metrics include swing tempo, speed, club-path measurements, critical club angles and more
Easily upload data to Garmin Connect™ online golf community for 3-D swing reviews
Integrates with Garmin Approach® golf devices¹ for at-a-glance swing data
Small, light, unobtrusive design mounts securely below your club grip

For golfers who want to improve their shot-making consistency, the easy-to-use TruSwing sensor provides the accurate metrics needed to identify and correct any faulty swing mechanics. Pair TruSwing with your compatible Approach series golf device and Garmin Connect.
Improves Performance, Away from the Links
You'll see how these metrics help you improve when you join the Garmin Connect online golf community. There, you can upload and analyze your results — and even compare them against your previous practice session. You can also use Garmin Connect™ Mobile app with your compatible smartphone to instantly share and discuss your metrics online with your golf pro or other friends and advisors.
TruSwing sensor gives you real-time, 3-D swing animations on the app, including comparisons between 2 swings, overlaid on each other, to give you instant feedback during practice sessions. Analysis on Garmin Connect allows you to identify exactly where you can make changes. For example, by altering the combination of clubface angle and clubhead-path angle, you can make significant changes to your ball's flight pattern.
Plays with Precision
TruSwing sensor is the only swing analysis tool that can interface with Garmin GPS golf devices. You'll get convenient, at-a-glance data displays on Approach S4, S5, S6, S20 and x40 watches as well as on Approach G7 and G8 handhelds. That means you can use the sensor during a round, even if you don't want to carry your smartphone.
TruSwing also uniquely pairs with Approach S6 golf watch to provide additional wrist-path data. When using Approach S6 along with TruSwing, additional wrist-path data is recorded and displayed in the 3-D animation (available on Garmin Connect Mobile) to show how your wrist travels throughout the swing in relation to the club path.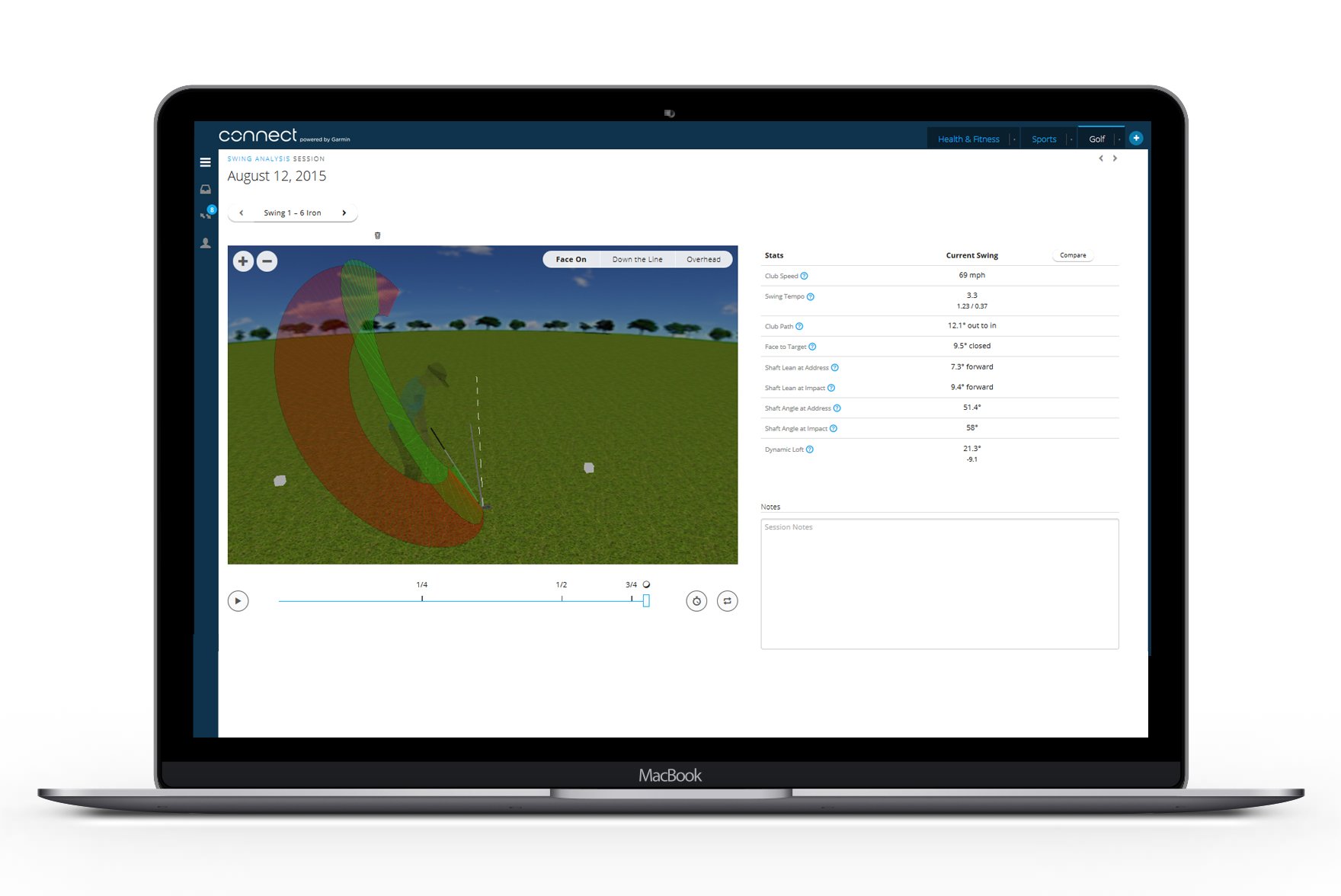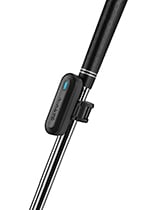 Works Hard, Looks Good
TruSwing sensor is not only handy, it's also small, light and unobtrusive. It mounts below the grip of any club by using a simple, robust clamp-on attachment that won't slip or spin, so you can concentrate fully on your game.
¹Compatible with Approach S4, S5, S6, S20 and x40 watches as well as Approach G7 and G8 handhelds.